SLD Pumps & Power (SLD), one of the UK's leading suppliers of industrial pumps and generator rental equipment, has opened two new branches in Scotland to strengthen support for customers north of the border. SLD Pumps & Power is a trading division of Carrier Rental Systems UK Ltd, part of Carrier Global Corporation (NYSE: CARR), the leading global provider of healthy, safe, sustainable and intelligent building and cold chain solutions.
The new branches are located at Inverness in the north, and Livingston in the south of Scotland, a few miles west of Edinburgh. The sites were chosen for their strategic importance to SLD's customer base and proximity to major transport links. With the expansion, SLD has 19 UK branches.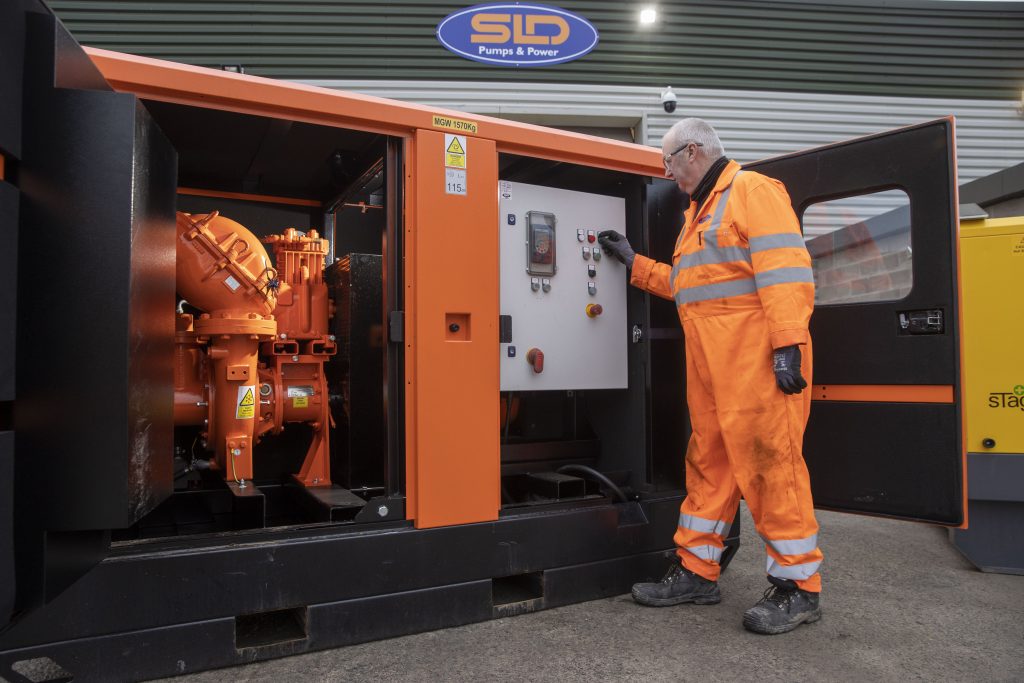 The new depots stock SLD's full range of high-performance diesel and electric submersible, hydraulic submersible and specialist high-head pumps, along with modern, efficient temporary power packages.
The Livingston branch has a fully-equipped demonstration facility, for customers to gain hands-on experience with equipment before it is deployed on site. Product familiarisation includes troubleshooting and optimisation to increase performance and efficiency.
Frank Sprott, recently appointed General Manager of SLD, said:

"Speed of response is critical in today's fast-paced business environment, and vital in emergency situations, where customers have experienced a breakdown or flooding event. The ability to get equipment to site and running quickly can literally save the day, preserving property and assets, and ensuring continuity of production for industrial clients. The new locations shorten our response time, and provide the best possible service to customers."