In the wake of the pandemic, many of the UK's key industries have been facing challenging skills shortages, with demand for new recruits outstripping the number of available applicants. The water and utilities sectors have been no exception to this, with the staffing shortfall sometimes creating disruptions in the delivery of essential services.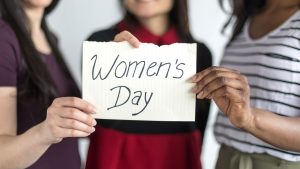 Against this backdrop, it is therefore imperative that these industries do more to address one of the most long-standing labour issues they face – namely, the historic underrepresentation of women within the water and utilities sector workforce. This has been a problem for many years, but at a time when employers are struggling to access the talent they need, it is essential they are doing all they can to improve their team's inclusivity and diversity.
To coincide with International Women's Day on 8 March, Debi Bell, Head of HR Services of Lanes Group explores some of the trends fuelling this chronic gender imbalance within water and utilities, and looks at some of the steps businesses could be taking to put this right.
The scale of the current problem
For many years, the utilities sector has struggled to attract female applicants in large numbers, resulting in extremely male-dominated workplaces. This is reflected by the following statistics:
Data from Energy & Utility Skills shows that only 17% of energy and utilities sector staff members are female, compared to a UK average of 47% across all industries. This falls to less than 1% among members of the UK utilities workforce working in manual roles
According to stats from the Womens Utilities Network, the average percentage of women in the top pay quartile at utilities firms is only 18.1%, compared to a UK average of 40.9%
There are all sorts of reasons why this has historically been the case. Most industries that revolve around physical labour tend to be affected by a similar imbalance, and having a predominantly male-dominated workforce can mean that women simply do not consider a role in that sector, leading to the problem becoming self-perpetuating.
However, it is always possible for water and utilities businesses to do more to create a welcoming environment for women, and provide the facilities and support to meet the needs of female staff. Because this is something companies can control, they have a responsibility to change this.
What can businesses do to attract female staff?
Fortunately, many of the interventions that can help to create more female-friendly workplaces within the utilities sector can be seen as straightforward, common-sense improvements, which can help to foster a more inclusive and supportive workplace for all.
Potential examples include:
Offering more flexible rotas and working hours, ensuring that women can maintain a healthy work-life balance around their personal responsibilities
Providing childcare benefits and support to ensure that women can balance their family commitments with their career objectives
Implementing robust internal training programmes to maximise staff capabilities and teach new skills, making roles more accessible for female staff without years of prior experience
Ensure that strong female role models and mentors within the business are empowered to shape the corporate culture and policies, while lending direct support to other female staff
Regularly examine and report on gender-based pay disparities within the business, as a means of developing an internal plan to eliminate these
Aim for a working culture that values the voices and contributions of all staff members, regardless of their gender or background
Not all of these measures can be implemented overnight, but by setting the correct goals, businesses can reorient their strategies around making positive changes, delivering long-term rewards over time.
The benefits of being part of the solution
By taking steps to attract more female staff, businesses in the water and utilities sectors can potentially unlock a number of important benefits, which will be felt at every level of the organisation. These include:
Helping the company to attract a broader range of talent, making it easier for them to fill key vacancies
Improving staff retention rates by creating a desirable place to work, cultivating loyalty and commitment among the existing workforce
Empowering the whole team to do their very best work by improving morale and team spirit, while ensuring that every member of staff feels valued and supported
Encouraging greater innovation and diversity of thought by bringing a broader range of perspectives and skills to the table
Ensuring that employees can maximise their capabilities and achieve their full potential, delivering long-term value for the business
Showing the company's commitment to ethical values and diversity, in a way that potential customers will find meaningful
In these ways, taking steps to attract and retain female staff represents a win-win for water and utilities companies. The post-pandemic era will present all sorts of challenges for the sector, and businesses will need to have the very best talent on their side; by working to attract more female staff, companies can make sure that gender will no longer be seen as any barrier to success.