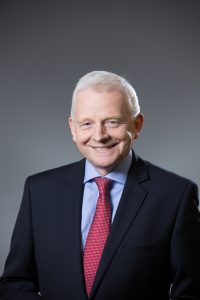 British Water (BW) and the Water Industry Forum (WIF) have announced that the merger of the two organisations is now complete.
"By joining forces, we've created an even stronger organisation that can deliver ever greater value for all our members, key stakeholders, partners, and the sector as a whole," said Chris Loughlin, chair of British Water. "There is tremendous synergy to be gained from bringing our respective strengths together."
Mark Fletcher

Dr Mark Fletcher, chair of Water Industry Forum said, "We are two strong, respected and financially stable organisations that, together, can provide a single point of focus in the water sector, with our four forums addressing both the UK and international water markets. The merger will provide efficiencies through eliminating duplication of effort, broadening our membership and opening access to our combined range of services."
BW and WIF began exploring the possibility of a potential merger in 2020, and following detailed discussions and due diligence, it became clear to both boards that the timing and rationale for pooling resources was so compelling that in 2021 the organisations recommended to their respective members that they proceed with a merger.
"It has been made possible through the commitment of a key team of senior representatives from British Water and the Water Industry Forum, under the wise and dedicated leadership of Tony Conway, a highly respected non-executive director of both organisations," added Fletcher.