Industrial motor and drive manufacturer, WEG attended the Water Equipment Show, held by Pump Centre at the Telford International Centre, on Wednesday May 11, 2022. At the show, WEG launched its new variable speed drive (VSD), the CFW900, as well as its range of WG20 geared motors and a host of new digital tools. These include the Motion Fleet Management (MFM), WEG Data Viewer and WEG Motor Scan. Attendees can visit WEG at stand S7.
The Water Equipment Show is a national event for those in the water and wastewater industries across the UK. Industry professionals, such as the leading manufacturers, suppliers and contractors, showcase a variety of equipment and its services.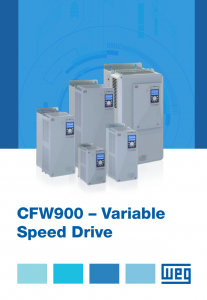 The CFW900 has a newly integrated smart system, allowing engineers alter the behaviour of the drive according to supply voltage, load and ambient temperature differences. The CFW900 is also more compact than typical VSDs for ease of installation inside electrical panels.
The integration feature makes it easier for users to implement with WEG's Motion Fleet Management (MFM) system, a new technology to monitor the operational status of electric motors, VSDs, soft starters, gearboxes, pumps and several other assets.
MFM is just one of WEG's various new digital technologies. At the show, WEG also demonstrated the WEG Data Viewer app. The digital tool can provide technical information about motors on any mobile device. This includes test results, datasheets, drawings and performance curves.
"This year's show provides a great opportunity to meet with both new and existing customers after the past couple of years of limited customer contact," explained Marek Lukaszczyk, European and Middle East marketing manager at WEG. "Visitors were able to see the new CFW900 and learn about its potential for the water industry. Crucially, this drive surpasses the new European energy efficiency regulations that were introduced on July 1, 2021, ensuring that WEG's customers are in line with the current legislation related to efficiency."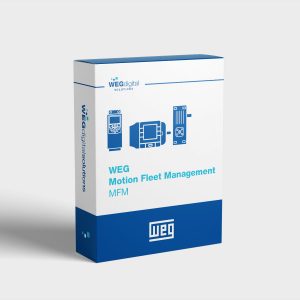 For more information about WEG's new drive and its latest digital tools, contact your local representative or visit the website.