Female engineers at Cranfield University have achieved national award success with two named as winners in the 2022 Top 50 Women in Engineering (WE50) and three others reaching the final 100 of the annual awards.
Dr Navya Thomas, Research Fellow in Membrane Crystallisation and Dr Tosin Adedipe, Technical Project Manager were selected as Top 50 winners and Dr Carol Verheecke-Vaessen, Natalia Jawiarczyk and Yadira Bajon Fernandez, are among the 100 highly commended finalists.
The WE50 awards, which are backed by the Women's Engineering Society, are a UK event linked to International Women in Engineering Day (INWED) – the celebration of women in engineering that takes place on 23 June each year.
This year the awards are celebrating inventors and innovators who can imagine the future with the ability to identify an unmet need then create the solution or improve on existing products and processes.
Professor Karen Holford CBE FREng, Chief Executive and Vice-Chancellor of Cranfield University, said: "Today we are delighted to celebrate our five colleagues who have been recognised for their significant achievements. As someone who was named in the inaugural Top 50 Women in Engineering list in 2016, I know just how special this recognition is.

"They are outstanding role models for aspiring engineers and the range of specialisms they cover is testament to the variety and quality of engineering research at Cranfield."
Top 50 Winners
Dr Navya Thomas
Dr Navya Thomas, Research Fellow in Membrane Crystallisation, is a chemical engineer working within the Water Science Institute at Cranfield University and combines research with managing flagship postgraduate courses in engineering. Navya leads research to improve the water quality of rivers and bathing waters.
Navya said: "I feel truly grateful and honored to be named one of the Top 50 Women in Engineering 2022. I hope that the recognition of the impactful work of female engineers inspires young girls to passionately pursue a career in STEM, because increased diversity and inclusion in the workforce will elevate creativity and innovation in the engineering sector. This accolade is also a tribute to all of my mentors and advisors who encourage me to keep pushing boundaries – it takes a village to raise an engineer."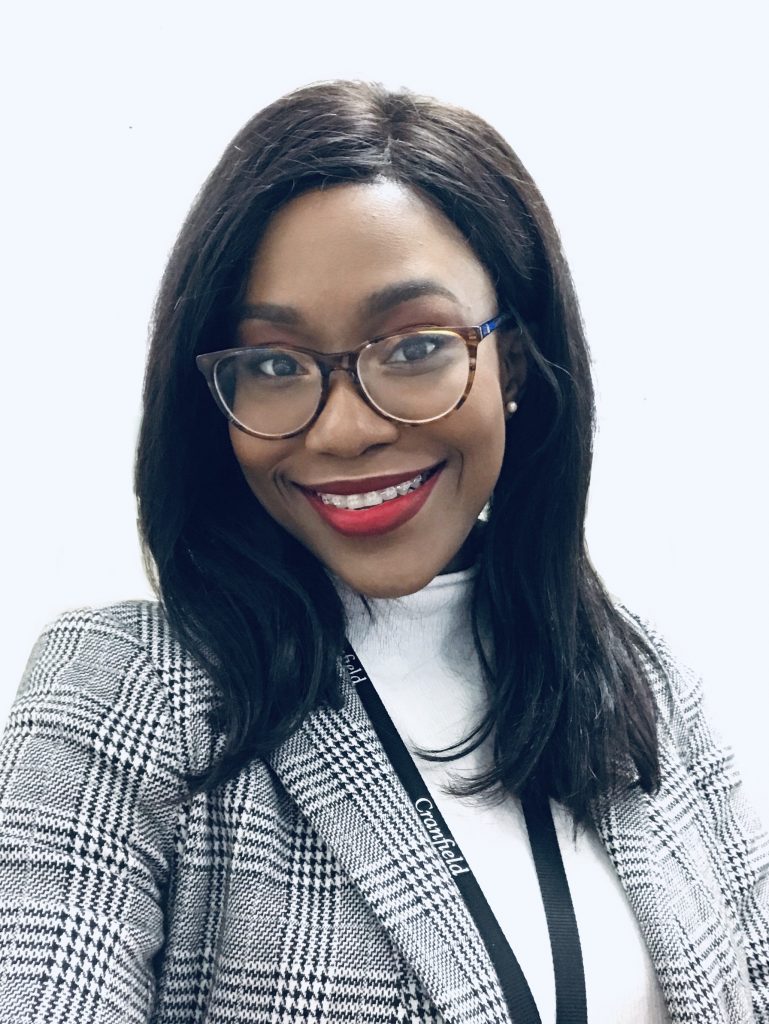 Dr Tosin Adedipe
Dr Tosin Adedipe is the Technical Project Manager on the £8 million BEIS-funded project HyPER, under development at Cranfield University, to test an innovative hydrogen production technology that substantially reduces greenhouse gas emissions. Tosin stepped up to be the HyPER Technical Project Manager during the pandemic and has single-handedly taken on responsibility for ensuring the vastly complex vessel and pipework materials specifications and orders for the project are managed and tracked.
"It is an absolute honour to have been nominated and selected as one of the outstanding women in Engineering. My team have been a huge support and I could not have achieved this without them. I hope this inspires more young, diverse women to become engineers or technicians that will provide solutions to energy and climate change problems."
Highly commended finalists in the Top 100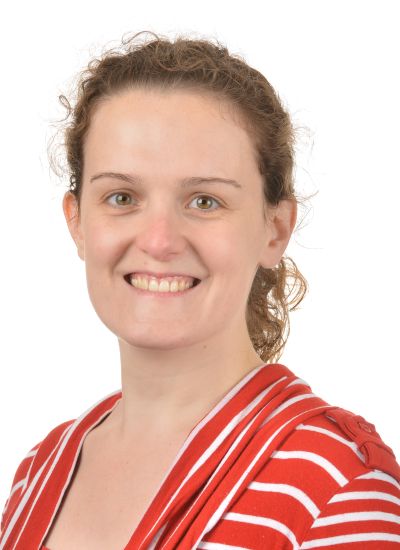 Dr Carol Verheecke-Vaessen
Dr Verheecke-Vaessen is an expert in applying molecular biology and analytical chemistry tools to reduce human exposure to toxic fungal compounds called mycotoxins. She is recognised for her outstanding early academic career and is a leader in equality, diversity and inclusion in academia and research. Carol is currently developing new molecular techniques to monitor and manage the risk of mycotoxins which could be impacted by climate change.
Dr Verheecke-Vaessen said: "I am very grateful for WE50 to be a finalist. I believe this recognition is a wonderful opportunity to push forward gender equality in STEM and I hope it will help many more to follow their passion for engineering."
Natalia Jawiarczyk
Natalia Jawiarczyk is emerging as a leading researcher in bioremediation science and plays a proactive role in promoting STEM to both school age and adult women. Her research is on the control of fat, oil and greases (FOG) discharged down the drain from residential and commercial establishments which accumulate in sewers. This leads to blockages and associated sewer overflows. Natalia's research has challenged the generally accepted model of FOG deposit formation and proposed an alternative.
Natalia said: "I am very honoured to be recognized as a finalist in the 2022 WE50. It is a great feeling to be a part of positive change raising the profile of women in engineering. Despite the efforts, women in engineering are still the exception rather than the rule. We make up on average less than 15% of engineers worldwide. As STEM Ambassador I understand how important it is to empower women when they engage in STEM activities. For the benefit of our future, we need more female role models because the lack of women mentors in the field contributes to the lack of women who choose to pursue a degree or career in STEM."
Dr Yadira Bajon Fernandez
Dr Yadira Bajon Fernandez is a Senior Lecturer in Bioresources Science and Engineering and leads the department's research in bioresources treatment. Yadira's research focus is on increasing renewable energy generation and achieving sustainable waste and sludge treatment. This includes developing new and adapting existing technologies to meet targets such as zero carbon treatment or maximise value recovery with a circular economy vision.
"I am delighted to be a finalist for the 2022 WE50 awards and even more pleased to share this recognition with many other influential women in engineering. I hope this allows me to increase visibility of STEM as an exciting career path for women and empowers others to join the sector and make a real impact."