Technology consultancy Isle has provided an update on three trials taking place around the world under its world-first Trial Reservoir (TR) initiative.  
The Trial Reservoir provides technology companies with risk-free access to a pool of loan funding to run trials, with the aim of increasing and accelerating uptake of clean technologies. End-users supporting the trials commit to adopting the technologies if pre-agreed outcomes are achieved – ensuring return on investment.
Launched in November 2021, the fund is evergreen as the repaid loans from successful technologies are recycled into further trials. Seven trials are currently underway, three of which have been formally announced.
Trials update
The three trials being spearheaded by Isle's Trial Reservoir come from South Africa, France and the US, and range from a pre-pay water metering service for low-income communities, to an advanced filtration technology for agricultural applications.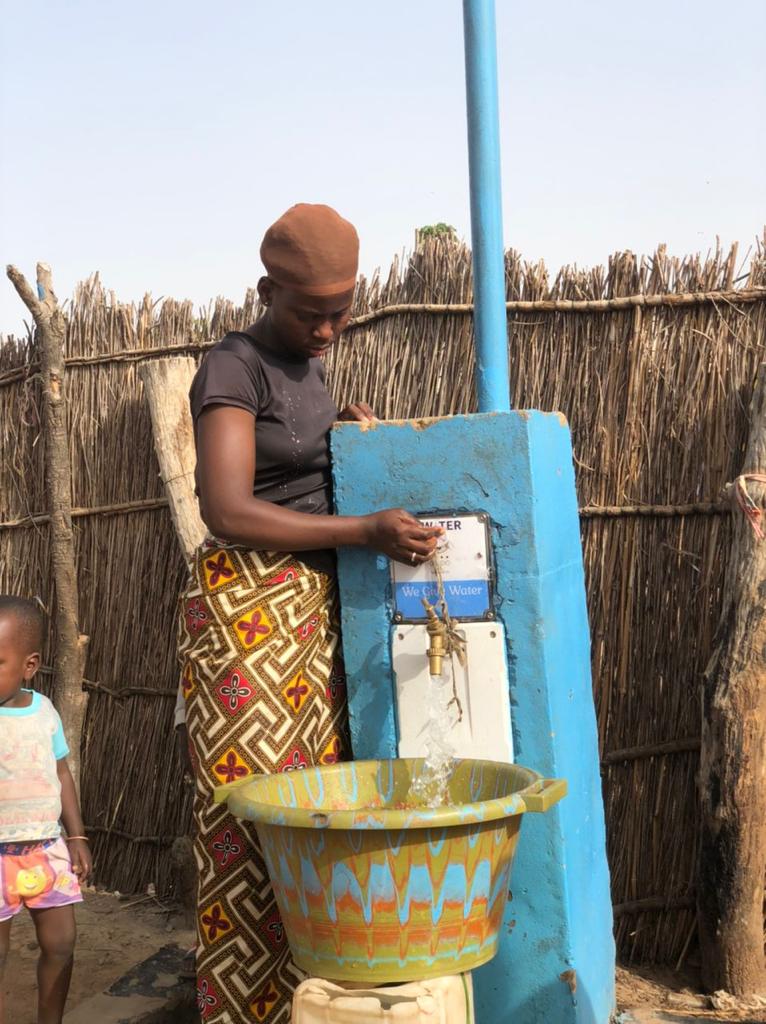 Pre-pay water metering
HydroDrip is a South African start-up with a smart card-based water metering and billing system for users of a decentralised water treatment and supply system. Kusini Water is a social enterprise established in 2016, that works with South African and international companies to provide renewable energy powered drinking water.
Kusini Water's solar and gravity powered, modular water treatment systems are containerised and installed onsite. To date, the systems have been paid for by donors and sponsors, but they aim to become financially sustainable with the consumers paying for water.
Kusini Water HydroDrip's smart card system also works with an app and digital e-wallet, to buy potable water on tap 24/7 at municipal tariffs. This is much lower cost than bottled water and does not require single-use bottles.
Credit can be added to e-wallet and cards at local shops and via the app. E-wallets are being trialled with 20 customers at two Kusini Water sites for six months.
A user survey will be conducted with all trial users and the data examined by both parties, with a target score of at least 80% satisfaction from a 30% response rate as one of the key performance indicators. If the trial is successful, Kusini Water plans to purchase the hardware and software for the card-based system.
The company will sign a contract with HydroDrip to be their exclusive provider for all locations, a target of 50 sites. Kusini Water currently treats approximately three million litres water per month; each litre saves some 3kg CO₂ equivalent (CO₂e) emissions in reduced fossil fuel use, compared with users buying bottled water or fetching and boiling river water.
The post-trial scale-up plan is for five million litres per month by January 2023, representing a saving of around six tonnes CO₂e per month.
Nitrous oxide reduction
Purecontrol, a French company providing automation for water management and energy optimisation, has joined forces with Cobalt Water to quantify emissions, optimise the treatment process, and eliminate nitrous oxide (N₂O).
Colbalt Water has developed the N2ORisk decision support system (DSS), an artificial intelligence (AI) technology for decarbonising water resource recovery facilities. The N2ORisk DSS combines expert knowledge on N₂O with machine learning to quickly quantify emissions, properly optimise the treatment process, and eliminate N2O.
By focusing on and actually reducing N₂O, water utilities and municipalities can effectively reduce their carbon footprint. The N2ORisk DSS also improves process efficiency and stability, which can also save money.
The goal of this trial in Rennes, France, is to demonstrate repeatable and scalable results at multiple facilities. First, a historical data analysis is conducted, after which mitigation activities are defined, measurements are initiated, mitigation actions are undertaken, and reductions observed.
The full trial period will take two months.
Targeted water filtration
Advantageous Systems (ADS) is a US-based company that uses nanomaterials with highly specific targeting and adsorption characteristics to remove particular molecules from water.
The ADS system lowers brine production compared with conventional treatment such as reverse osmosis, eliminates membrane fouling, and lowers electricity demand. This in turn reduces Scope 2 emissions – which are indirect emissions from purchased energy – including electricity, steam, heating, or cooling.
The 12-month trial will see the installation of a containerised water treatment system at a cattle ranch near Fresno, California. Should the treated water meet the technology user's needs in terms of target water quality objectives and energy consumption, the trial unit will be purchased by the user.
With seven technologies currently being trialled as part of the TR programme, Isle says it is on track for its target to alleviate up to 120k tonnes carbon per annum, equivalent to the consumption of 30,000 average people on Earth, 10,000 UK citizens or 7,500 people in the US, in its first year.
Award winner
The potential of the Trial Reservoir is already being recognised, with the initiative winning the innovation in decarbonising category of the WEX Global Awards 2022, in València, Spain, in June. Judges were looking for case studies which unlock important energy potential, cut greenhouse gas emissions, and make water infrastructure efficient and resilient.
"It is such an honour to have won this award and is testament to the hard work and dedication of everyone involved," said Dr Jo Burgess, Isle's head of the Trial Reservoir.  

"The water sector is a major contributor of greenhouse gas emissions worldwide and more needs to be done to help the sector invest in – and accelerate the adoption of – technologies which can help the water sector achieve carbon neutrality, which is why the TR project has been so enthusiastically greeted by an industry thirsty for change."
Davos briefing
The Trial Reservoir has also been cited in a briefing paper presented by Isle at the World Economic Forum (WEF) Annual Meeting in Davos, Switzerland in May. The paper explains how the water sector can overcome barriers to innovation.
The report is the result of a collaboration between Isle and WEF and was presented by Isle chairman Dr Piers Clark. It focuses on how water can enable and accelerate the transition to a green economy and provides insight into how water can unlock multiple gains.
The paper argues that reaching the scale and pace of change required lies in levering existing collaborative platforms that support co-creation pathways, along with identifying the right partners, funding support, collaborative frameworks and conditions for scale. The Trial Reservoir is given as an example of best practise.
The paper states that including water in net-zero carbon strategies requires innovative technologies, know-how, governance and financial instruments. Rising to this challenge demands a paradigm shift, and the paper describes how this can happen, and how it has already been made by multinational corporations, utilities, municipalities and small companies across the world.
According to authors, the hope is to inspire a broader set of leaders to take action and create a groundswell of even bolder ideas in the lead up to the UN Water Conference in New York on 22-24 March 2023 – the first in over 40 years.
The Isle-WEF paper, A Freshwater Future: Without Blue, There Is No Green Economy is now available for download here