Thought leaders from across the healthcare and water safety sectors recently joined Armitage Shanks to discuss the impact of a new British Standard, BS 8580-2, and its implications for those involved in preventing the spread of waterborne infection.
The new standard, which deals with risk assessments for Pseudomonas aeruginosa and other waterborne pathogens, is seen as an important tool in the fight against bacteria that has the potential to cause serious health problems in hospitals, care homes and other environments.
Hosted at the manufacturer's London Design & Specification Centre, the Water Safety Forum brought together a panel of experts from disciplines across clinical infection control, microbiology, engineering, and hospital water services management.
The forum examined what the standard will mean for multi-disciplinary teams in healthcare environments, as well as the need for greater awareness and training of infection control across all healthcare staff – from cleaning teams, facilities and maintenance, right through to clinicians and stakeholders.
The forum also discussed the importance of properly designed and maintained handwash stations, and the role of manufacturers like Armitage Shanks in engaging with the water safety community to create innovatively designed products that are guided by scientific evidence.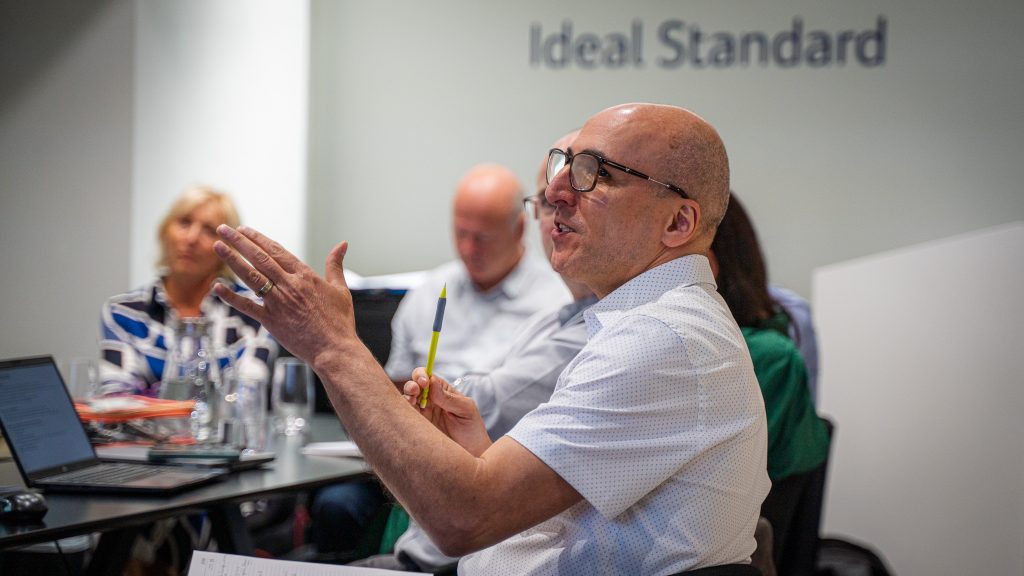 Elise Maynard, an independent adviser for water safety and a member of the BS 8580-2 panel served as the forum chair. Elise stated:

"With the steady rise in antibiotic resistance, it's vital we do all we can to prevent the spread of harmful waterborne pathogens like Pseudomonas aeruginosa, and this is particularly important in healthcare settings where patients, who are often immunocompromised, face serious risk.

"This new standard provides clear guidance on effective risk assessment of waterborne pathogens to water safety groups and equally importantly, to anyone who may utilise water. It emphasises the importance of multi-disciplinary teams and clear communication regarding infection control."

Anil Madan, Non-Residential Marketing Manager at Armitage Shanks, said:

"As a manufacturer, we are committed to serving both the needs of our users and the requirements of the unique environments they operate in.

"That's why it was important for us to create this forum, in which leading minds from across the industry could come together to discuss the introduction of BS 8580-2 and its implications for water safety and the wider healthcare sector. The event was a great success and the insight and learnings garnered will no doubt be critical to the continued development of our products and solutions for years to come."
For the latest insights, research and guidance on water safety, download your free copy of Armitage Shanks' Looking Deeper Journal, here