Global designer and manufacturer of polymeric repair and protection systems, Belzona, has announced the appointments of Charli Yu Walton and Fred Lu as Corporate Development Director (China) and Technical Director (China), respectively. The appointments follow the establishment of Belzona Molecular Technology (Nanjing) Ltd in 2019, as a Wholly Foreign Owned Enterprise (WFOE), making the next significant step in the Company's international expansion strategy.
Mrs Walton originally from Harbin, China, joined the Company's marketing team in 2011. Prior to this, Mrs Walton worked as an International Business Coordinator in the Japanese automotive industry, having previously obtained two Masters degrees from UK universities. These include an MA in Communications Studies from the University of Leeds and an MA in Educational Studies from the University of York.
Mrs Walton has acquired considerable experience in B2B marketing and will be responsible for creating and implementing marketing strategies to consolidate and accelerate Belzona's growth plans in China. In addition, she will be providing the nexus between the Chinese Company, Chinese Distributors, and Belzona's various international headquarters.
Speaking of her new appointment, Mrs Walton said: "I am delighted and proud to be appointed to the first Board of Directors of Belzona's new Chinese company. China has, for many years, been a significant market for Belzona and the formation of the new company demonstrates Belzona's commitment to growth in the region."

She continued: "Through our great brands, products, and distributorships, we bring cutting-edge solutions to our customers in China. We have set an exciting growth agenda for our brands, where innovation, digital marketing excellence, sustainability and collaboration play a crucial role. I am looking forward to the new challenges this ambitious agenda will bring, as well as working closely with our Distributors to bring these plans into fruition."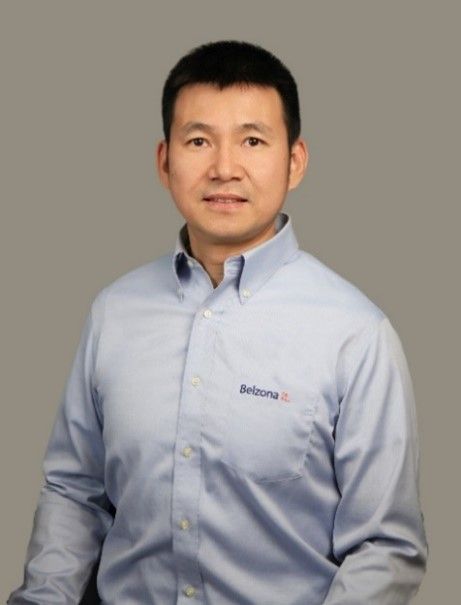 Mr Lu, meanwhile, has been promoted to Technical Director. He holds an MSc in Applied Chemistry and accumulated engineering experience in top international companies before joining the company 14 years ago as a Technical Service Engineer at its Asia Pacific branch. He will continue to lead Chinese business from the technical perspective and, in light of his new role, will head up the development of Belzona's training programme and technical service support in the region.
He said:"I am proud to be a member of the Belzona family and am honoured to take on this new role. Belzona has unrivalled experience and expertise globally. Our new Company is a technical hub, providing extensive and customised training programmes to our Distributors and customers in China. I will keep working hard and do my best to ensure that we achieve our goals and fulfil our great potential in the Chinese market."

Belzona's Corporate Development Director, Mrs Kimberly Svendsen, welcomed the new appointments. She said:

"Belzona is a brand with an incredible heritage and track record for quality and innovation. China is one of our key strategic growth regions. We took the decision to appoint two new Directors to the board in China to ensure that we continue to deliver the highest level of technical and marketing support to our Distributors, as well as providing the most cost-effective solutions to our clients. With a strong leadership and talented team, I believe our business in China will take a significant leap in the upcoming years."
Both Mrs Walton and Mr Lu are 'home grown' employees who have been promoted internally through the ranks. These promotions are the most recent of several home grown Directorship appointments.