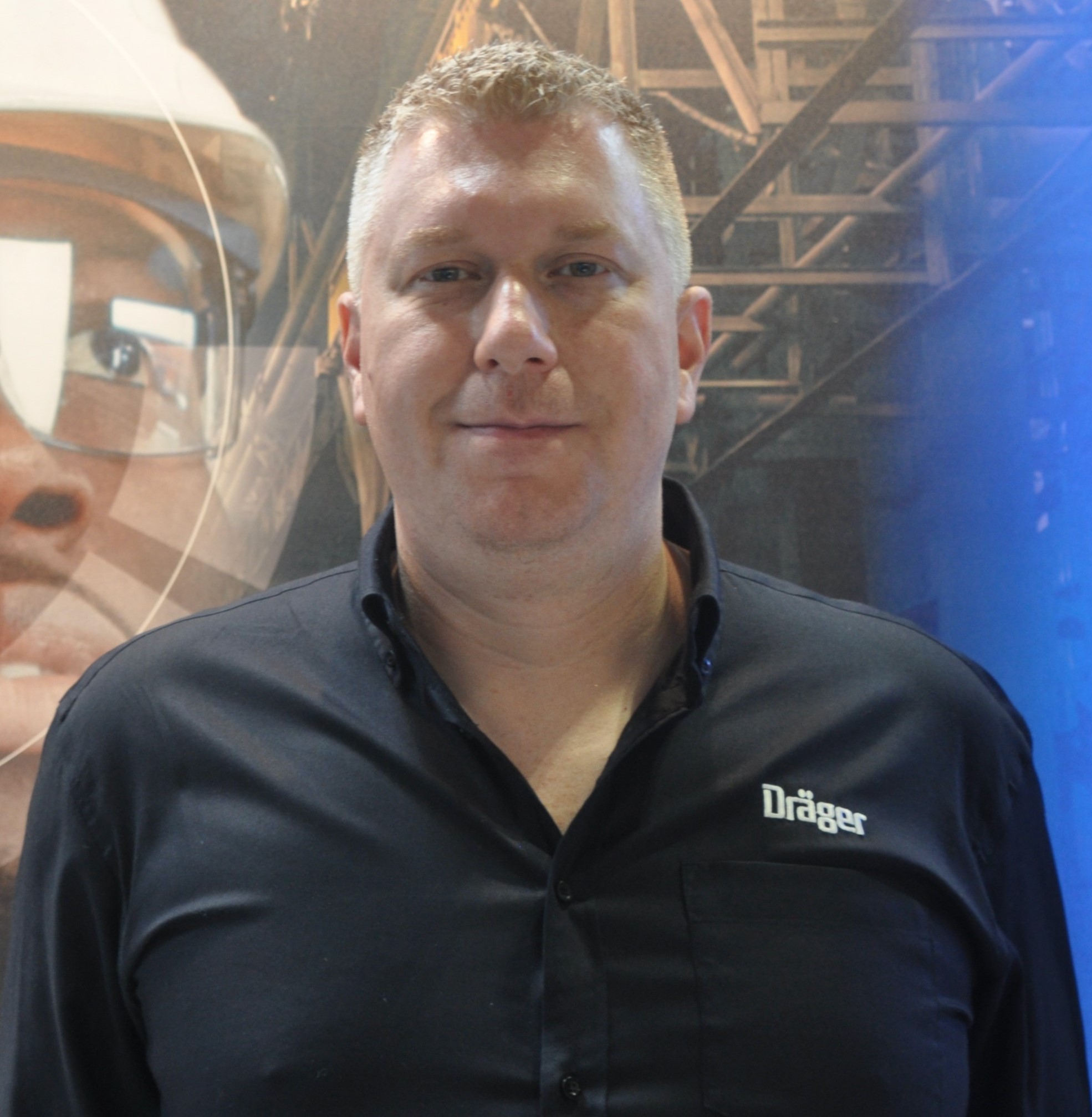 In many situations across the water industry – as in a range of industries – employees work in areas where hazardous substances are present, or where oxygen levels and concentrations of toxic gases may change at any time, posing a risk to respiratory, and overall, health.
From hazards associated with chlorine, sulphur dioxide and ozone at water treatment units and chemical handling and storage areas, to the risks which accompany the use of oxygen in wastewater treatment environments alongside other gases which may be naturally present due to biological fermentation processes, such as methane – the risks are broad ranging and commonplace.
Despite all the technological progress in the water sector, tasks such as inspection patrols, cleaning and maintenance work, repairs and dismantling across clean water or sewage operations still require manual visual inspection by people. And in each of these functions, there is the potential for employees to come into contact with hazardous substances.
And such unpredictable situations have potentially serious consequences for worker safety, particularly as it is not always possible to control the various toxic substances present. Risks include not only the immediate threat to respiratory health, but other longer-term disease, and in extreme cases, can even lead to death.
It is therefore imperative that respiratory protection, together with other related safety considerations such a gas detection and monitoring, is taken very seriously by operators in the water industry, and that the very highest quality respiratory equipment is provided to staff, particularly where it may be difficult to reliably predict the levels of toxic substances or oxygen depletion at any given moment.
Powered air-purifying respirators are one of the key pieces of safety equipment needed in such situations and are suitable for use in open areas. Meanwhile, work in confined spaces such as tanks and tunnels typically require more comprehensive self-contained portable breathing apparatus.
Powered air purifying respirators (PAPR) are battery operated devices which draw in the ambient air and pass it through a filter into a headpiece. These respirators can be worn for long periods of time and enable the user to breathe freely whilst carrying out their work. There are various filters and headpieces to choose from depending on the specific requirements.
Dräger supplies PAPR equipment to several major UK water companies, for use by staff working in open spaces with elevated Hydrogen sulphide (H2S) levels. Here are some of the key considerations involved in selecting the equipment most-suited to the requirement:
The PAPR devices need to be ATEX rated to prevent the risk of explosion. This means that all parts within the unit are fully shrouded meaning that no spark can comes into contact with the surrounding atmosphere. This is important where the build-up of concentrations of certain gases could result in an explosion risk and means that devices can be used in higher-risk areas compared to a standard or non-ATEX rated product.
It is also important that the device is able to run diagnostic tests on start-up to check the correct functioning of key elements of the device such as the fan and filter, as well as battery levels. Alerts are issued to the user immediately if there are any concerns, both as the device is started up, but also should anything go wrong (for example a hose getting blocked, a tube disconnecting, or the filter housing being inadvertently opened) – an alarm sounds. This is surprisingly rare feature in PAPR devices, but a vital one. As well as – crucially – protecting the user in the moment, it also gives peace of mind to the employer that the user will be clearly alerted to any issues at the time. Furthermore, it means that operating costs are reduced as the machine will proactively tell the user when the filter needs changing, avoiding the need for guesswork or waiting for breakthrough to occur, and resulting in the filter's maximum safe lifespan to be fully employed.
The device needs to be compatible with different helmet configurations – for example some users need to be able to wear ear or bump protection at the same time as the PAPR device, and others also need disposable hoods and visors to allow use in more hostile environments such as where sewage might be present.
It is important that users with beards are accommodated comfortably, and without the need for a fit test.
Lastly, the devices need to have a long battery life, of at least one shift, and limited servicing requirements to reduce downtime. In the case of the devices chosen (the X-plore 8700), there is no service requirement for the lifetime of the unit (usually over 10 years) and the high capacity battery can last up to 16 hours.