To help address the crucial issue of PFAS (per- and polyfluoroalkyl substances) that contaminate drinking water, Nextech has been awarded a six-figure grant from the United Kingdom Government's Innovate UK organisation.
Unlike several methods employed by the water industry (such as reverse osmosis, ion-exchange resins and granular activated carbon), Nextech's SMZ has the desired characteristics to successfully bind PFAS in existing infrastructure. Nextech has combined two highly innovative technologies to achieve this; the first a low-cost clinoptilolite capture/filter, conditioned with a natural surfactant formulation (FGX3) to remove anionic substances – plus electro coagulation to extract the PFAS in back-wash effluents.
'Powerful and cost-effective retro-fit solution'
Steve Fox, President of Nextech, commented: "PFAS, the 'forever chemicals' that can take over 1,000 years to degrade, are recognised as a serious problem, but now, the Innovate UK grant will enable us to accelerate our technologies so that we can help the water industry."
A recent study from the U.S. Geological Survey (USGS) on the concentrations of PFAS in tap water tested for 32 compounds across 716 locations. The study estimated that up to 45% of homes' tap water could contain one or more PFAS compounds.
'Eliminate toxic chemicals'
Fox added: "Our end-product is potentially an innovative, low-cost, efficient capture/filtration for PFAS removal, with an advanced natural surface chemistry modification to increase capture rate and capacity. We have also developed a PFAS concentration and removal technology in backwash effluent to eliminate toxic chemicals returning to the environment and reduce disposal costs."
Per- and poly-fluorinated alkyl substances (PFAS) are a group of almost 5,000 industrial chemicals, used widely as water and oil repellent treatments in food packaging, consumer products, clothing, carpets, cosmetics, and firefighting foams. PFAS, which are lost to the environment during manufacture, use and disposal, have been detected in more than 90% of European rivers, and all fish sampled by the Environment Agency in the UK's fresh, estuarine and coastal waters.
PFAS bioaccumulate and are toxic to humans and wildlife. Multiple human and animal studies (including EFSA & US lawsuit against DuPont studying 70,000 people) confirm: reduced immunity; increased infections; increased cholesterol; ulcerative colitis; decreased infant birth weight, changes to the liver, thyroid and testosterone levels, increased foetal and neonatal mortality, developmental neurotoxic effects, testicular cancer; kidney cancer.
In more detail, Nextech's developing solution to PFAS included: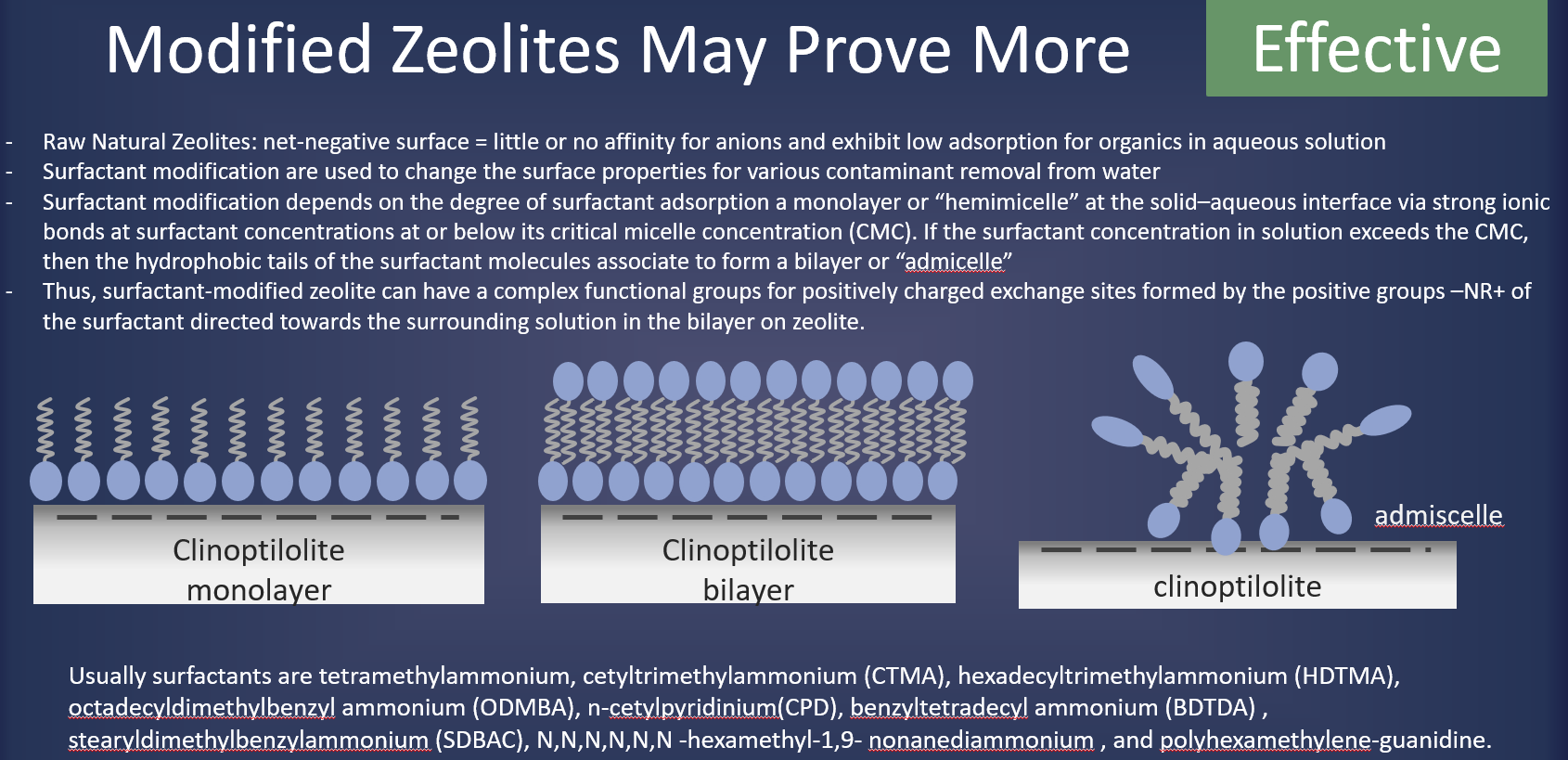 Technology 1. PFAS capture using unique properties of high purity, hydrophilic natural zeolite (Clinoptilolite) filter media (NSF61 and BS6920 certified EU draft standard pr EN16070 for drinking water compliant). Compared to conventional sand or multimedia filtration beds, the main process advantages are:
Superior filtration performance, >2X multimedia filtration
Higher flow capacity > 2x carbon & resins.
Reduced backwash time and frequency (40% backwash water saving)
Lower capital cost (50% reduction)
Long lasting media – simple periodic backwash allows efficient operation for five years or more since it is abrasion resistant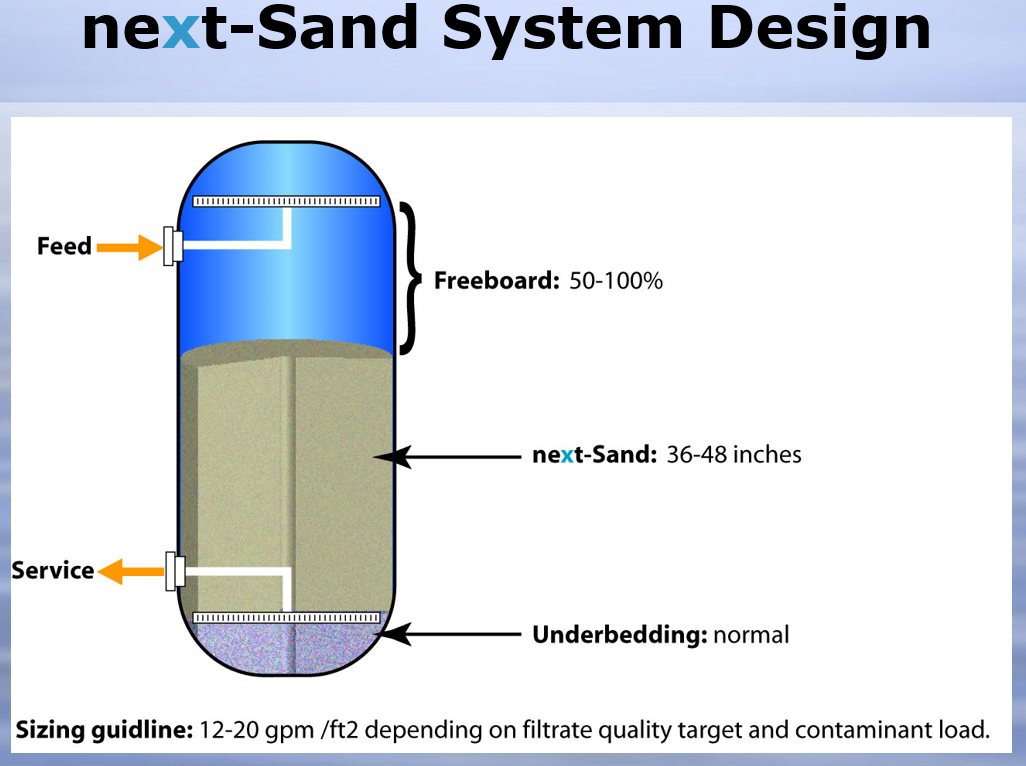 Technology 2. Innovative (FGX3) surface conditioning of the filter bed with 5-30 kDa yeast heat-shock protein (HSP) blend and natural anionic/cationic surfactant complexes (an environmental accelerant standard-60 certified for use in potable water) creating strong anion capture for PFAS removal. Surfactants have been used successfully to modify Clinoptilolite for PFAS removal. However, HSP/surfactant complex will give an estimated 100-fold amplification of the surfactant action. Retained activity in challenging conditions including pH stability of 1-13, 90 dec C/96h, and strong oxidants ensures longevity in function. Conservative expected Empty Bed Contact Time improvement of > 10 compared with granular carbon filtration, based on resin/ion exchange data, and potentially a dramatic decrease overall with FGX3 enhancement.
Technology 3. Back-wash PFAS concentrate treated successfully with an electrolytic coagulation pilot unit (most advanced current technology) for complete removal of PFAS before it can reach or return to the environment. Additionally, most advanced plasma vortex final destruction is to be compared with electrolytic oxidation and sonication for economic and practical viability as an onsite capture and destruction option.